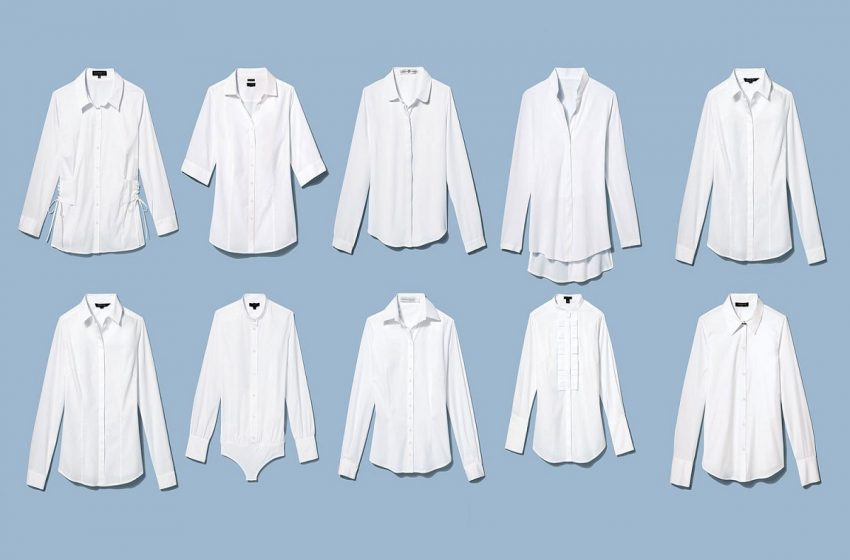 Tips to consider when buying work tops and blouses
If you are a woman who has to don the traditional corporate look for work, then shopping for clothes can be difficult. Buying simple classics, that will last you for years and still be in fashion, is probably the best bet. However, if you are keen on updating your wardrobe with new trends every now and again, then this article should help you fill your closet with both timeless pieces and trendy finds.
What to wear for work?
Image Source: Link
Most women know that a good blouse or top is key to nailing the office look. But with so many different styles, fabrics and silhouettes on the market, it can be difficult to decide what to buy. Here are a few things to consider when shopping for work tops and blouses:
Silhouette: You want something that is flattering and professional. A fitted blouse or button-down shirt is always a good choice.
Color: Stick to classic colors like white, black or navy. These colors are versatile and easy to mix and match with other pieces in your wardrobe.
Fabric: Look for something breathable and comfortable, like cotton or linen. Avoid anything too sheer or clingy.
Details: Keep it simple with minimal embellishments. A basic shirt or blouse will never go out of style.
Shirt Tops or Blouses?
Image Source: Link
When it comes to work tops and blouses, one of the most important things to consider is the neckline. Shirt tops or blouses with a V-neck are always a good choice, as they help to elongate the neck and draw attention to the face. Other good choices include boat necks and scoop necks. If you tend to perspire a lot, it's also important to choose a top that's made from breathable materials such as cotton or linen.
Another thing to keep in mind is the fit. Tops that are too loose can make you look frumpy, while those that are too tight can be uncomfortable and unflattering. It's best to choose a top that skims your curves without being too tight or too loose. And finally, don't forget about the color and pattern! Choose a hue that complements your skin tone and go for simple patterns if you want something that's easy to wear day in and day out.
Basic Button-Down Shirts
Image Source: Link
Basic button-down shirts are a staple in any woman's wardrobe. They are versatile and can be dressed up or down. When buying a button-down shirt, there are a few things to keep in mind.
First, consider the fabric. Button-down shirts are typically made from cotton, linen, or silk. Cotton is the most casual option, while linen and silk are dressier. If you plan to wear your shirt to work, opt for a cotton or linen option. If you want a shirt that you can dress up or down, choose silk.
Second, think about the fit. Button-down shirts should fit snugly around the bust and waist, but they should not be skin-tight. The sleeves should be long enough to reach the wrist, and the hem should hit at the hip bone or lower. If you're unsure about the fit, try on a few different sizes before making a purchase.
Finally, take into account the style of the shirt. Button-down shirts come in many different styles, from classic to trendy. Choose a style that fits your personal taste and style of clothing. If you like to keep your look classic, opt for a traditional button-down shirt in white or black. If you're feeling daring, try a printed shirt or one with embellishments such as ruffles or lace trim.
With these tips in mind, you'll be sure to find the perfect button-down shirt for your wardrobe.
Slits, Sleeves, and Buttons
Image Source: Link
When it comes to finding the right work top or blouse, there are a few things you'll want to keep in mind. From the type of neckline and sleeve to the buttons and fit, here are a few tips to consider when shopping for work tops and blouses:
Opt for a V-neck or boatneck style if you want to show off your collarbone and neckline. These styles are also great for layering under blazers or jackets.
Wear a button-down shirt or blouse if you're looking for a more tailored look. Button-downs can be worn tucked in or left out,depending on your preference.
3/4 length sleeves are a versatile option that can be worn year-round. For a more formal look, choose a top with full-length sleeves.
Regarding buttons, look for shirts with mother-of-pearl or shell buttons. These add an elegant touch to any outfit.
Finally, make sure the top fits well. Avoid tops that are too tight or too loose. You want a top that skims your body without being too snug.
Get Outfit Ideas from Your Favorite Celebrities
Image Source: Link
When it comes to fashion, celebrities are always ahead of the curve. If you're looking for some outfit inspiration for your work wardrobe, why not take a cue from your favorite celebrities?
With a little research, you can easily find out what celebrities wear to work. You can then use this information to get some ideas for your wardrobe.
Here are a few tips to consider when getting outfit ideas from celebrities:
Stick to basics: Many celebrities choose basic pieces when dressing for work. This is because basics are easy to style and always look chic. If you're unsure what basics to invest in, look at your favorite celebrity's closet and see what pieces they tend to reach for again and again.
Consider their body type: Not all celebrities have the same body type as you do. So, when you're looking at their outfits, make sure to take their body type into consideration. What looks good on them might not necessarily look good on you.
Go for timeless pieces: Timeless pieces are always in style, no matter the current trends. If you want your work wardrobe to stand the test of time, fill it with classic pieces that will never go out of style.