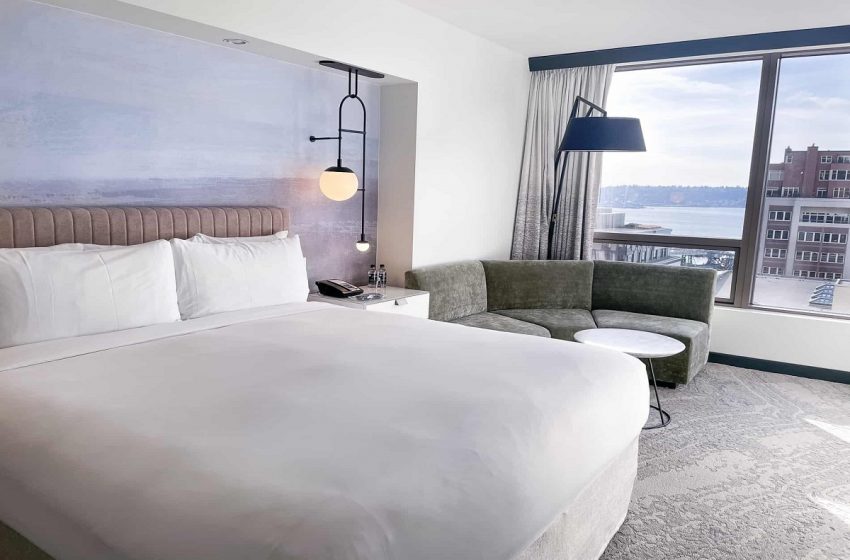 Tips to consider when travelling to Seattle
Seattle is an amazing city that offers something for everyone. From the vibrant music scene to the incredible views of the Puget Sound, this Pacific Northwest gem attracts travelers from all over the world. It's no wonder that Seattle is one of the most visited cities in the US! But if you're planning a trip to Seattle, there are some important tips to consider before you go. From knowing when to book flights and hotels, to selecting your mode of transportation and learning about what kind of food you can expect, this guide will provide you with helpful tips for an unforgettable experience in Seattle.
Seattle is a great place to visit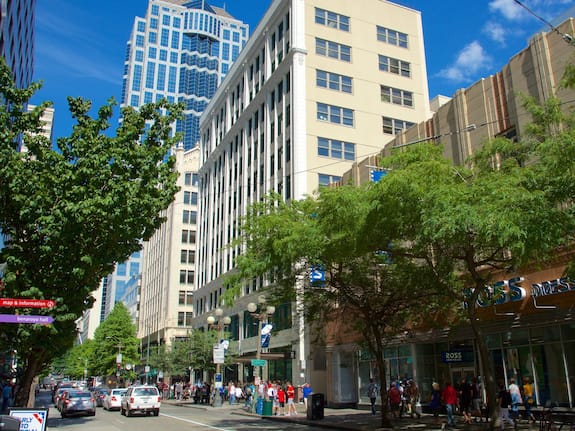 Image Source: Link
Whether you're looking for a city break or a nature getaway, Seattle is the perfect destination. The Emerald City offers something for everyone, from its vibrant food and drink scene to its scenic mountain and waterfront views. Here are our top tips to consider when planning a trip to Seattle.
When it comes to accommodation, Seattle has a wide range of options to suit all budgets. If you're looking for something central, there are plenty of hotels in the downtown area. For a more unique stay, try one of the city's many boutique hotels or bed and breakfasts. For those on a tight budget, there are also several hostels located in Seattle's popular tourist areas.
When it comes to getting around the city, Seattle has an excellent public transport system. The light rail network can take you to all of the main tourist attractions, and there are also plenty of bus routes if you want to explore further afield. If you're feeling active, you can also hire a bike or walk – just be prepared for some hills!
Seattle is home to some incredible restaurants, cafes and bars, so make sure you allow plenty of time to eat and drink your way around the city. From casual eateries serving up delicious local cuisine to fine dining establishments with stunning views, there's something to suit all tastes and budgets. And no visit to Seattle would be complete without trying some of the region's famous seafood – be sure to sample some of the freshest seafood around at Pike Place Market.
Finally, if you're after some fresh air, Seattle is also home to some stunning parks and outdoor spaces. Take a stroll along the waterfront for stunning views over Puget Sound, or explore some of the city's trails and nature reserves in Discovery Park. Whatever your preference, you'll find plenty of opportunities to enjoy the great outdoors in Seattle.
What to pack for your trip?
Image Source: Link
No matter what time of year you visit Seattle, you should pack layers. The weather can be unpredictable, even in the summer. A light jacket or sweater is always a good idea. If you're visiting in the winter, be sure to pack a heavy coat and gloves.
Other items to pack for your trip include:
comfortable shoes
umbrella
sunscreen
hat
sunglasses
Where to stay while in Seattle?
Image Source: Link
When travelling to Seattle, there are a few different options for where to stay. There are many hotels downtown near all of the action, or if you are looking for something more budget friendly there are a few options just outside of the city. Airbnb is also a popular option in Seattle. Below are a few different areas to consider when choosing where to stay while in Seattle.
Downtown:
There are many hotels located in downtown Seattle near all of the popular tourist attractions. If you are looking to be in the heart of the action and have easy access to everything, then staying downtown is a great option. Some popular hotel choices include The Westin, The Fairmont Olympic Hotel, and The Edgewater Hotel.
Just outside of the city:
If you are looking for somewhere that is a little bit cheaper than staying downtown, there are some great options just outside of the city. Bellevue and Kirkland are both great suburbs with plenty of hotel choices. These areas offer easy access to public transportation so getting into the city is no problem. Some popular hotel choices in these areas include Marriott Bellevue, Hampton Inn & Suites Bellevue/Downtown, and Silver Cloud Lake Union.
Airbnb:
Another popular option when travelling to Seattle is Airbnb. There are many listings throughout the city and you can find some great deals on places to stay. depending on your budget and what kind of accommodations you are looking for, Airbnb can be a great way to go.
How to get around the city?
Image Source: Link
Assuming you would like tips for getting around Seattle:
Public Transportation: The best way to get around Seattle is by using the public transportation system which includes buses and trains. The Link light rail can take you from the airport to downtown in about 45 minutes and only costs $3.00. Once you're in the city, you can use the bus system to get around. A one-day pass is $8.00 and a monthly pass is $84.00. If you plan on using public transportation regularly, it's worth getting a ORCA card which is a reloadable card that you can use for all of your public transportation needs in the area (buses, trains, ferries).
Biking: Another great way to see Seattle is by bike! There are over 200 miles of trails and bike lanes throughout the city. You can rent a bike from one of the many bike rental shops in the city. Most of them offer hourly, daily, and weekly rates.
Walking: Of course, you can always choose to walk! This is a great way to explore some of the neighborhoods that you might not otherwise see if you were on public transportation or in a car. Plus, it's free!
Foods to try while in Seattle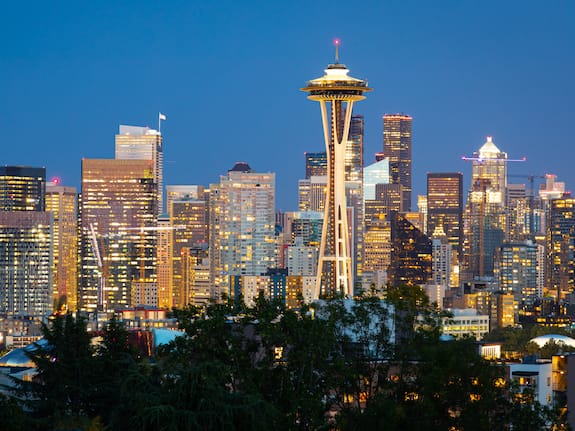 Image Source: Link
Seattle is home to some of the best food in the country, so be sure to try some local favorites while you're in town. From fresh seafood to delicious coffee, there's something for everyone to enjoy. Here are a few foods you shouldn't miss while in Seattle:
-Fresh Seafood: With its location on the Puget Sound, Seattle has access to some of the freshest seafood in the country. Be sure to try dishes like Dungeness crab and oysters straight from the sound.
-Coffee: Seattle is home to many great coffee roasters, so it's no surprise that coffee is one of the local specialties. Be sure to grab a cup from a local shop, or even take a tour of one of the city's many roasteries.
-Baked Goods: From hearty breads to decadent desserts, Seattle has no shortage of great bakeries. Make sure to stop by at least one during your visit and try some of their delicious creations.
Things to do while in Seattle
Image Source: Link
When in Seattle, be sure to check out the Space Needle! The Space Needle is a 605-foot tall tower that offers views of the city from its observation deck. For those who are interested in history, the Space Needle was built for the 1962 World's Fair.
Other things to do while in Seattle include visiting the Museum of Pop Culture, taking a ride on the Seattle Great Wheel, exploring Pike Place Market, and visiting the Chihuly Garden and Glass museum. There is also plenty of great food to be found in Seattle, so be sure to try some of the local seafood!
Conclusion
Image Source: Link
Travelling to Seattle is an exciting experience that offers plenty of opportunities for exploration, adventure and relaxation. By researching the city beforehand, budgeting carefully and making sure you know what activities and attractions are available in the area, you can ensure your trip goes smoothly with minimal stress. With all these tips in mind, there's no reason why your next trip to Seattle won't be one of your most memorable yet!